Background:
For my intern project at Fossil Group, I was given the opportunity to pitch a fictitious Michael Kor's retail campaign. Collaborating with a product developer intern, she was able to bring down the costing of sample watches that were not currently on the market (due to costing), we then put into a collection and I created a marketing campaign. 
With not so much blood, or tears but A LOT of sweat, I was able to take on the Art Director role on this project.  Due to my Motion Design background I was able to embrace the production pipeline as a one woman production team. From concept, storyboarding, designing (re-designing), filming, editing, animating and illustrating- I was able to create this amazing campaign that I am very proud of. 
enjoy!
In Michael Kor's recent collection MKGO embraces the edgy street trend. It's a different branding style, and product direction than we're used to seeing when it comes to this luxurious brand, but I think its safe to say its pretty bad a** 
As the Art Director on this campaign project I was thrilled to see MK come out with a collection that was different and refreshing. It allowed me to explore risky concepts and reimagine what it means to be a jet-set woman in the 21st century.
 In todays political climate having an edgy aesthetic isn't enough, todays brands have to push the boundaries and make bold statements that are COMBINED with beautiful aesthetic, while still staying on brand.
thats how you get millennials to stop, stare, + share.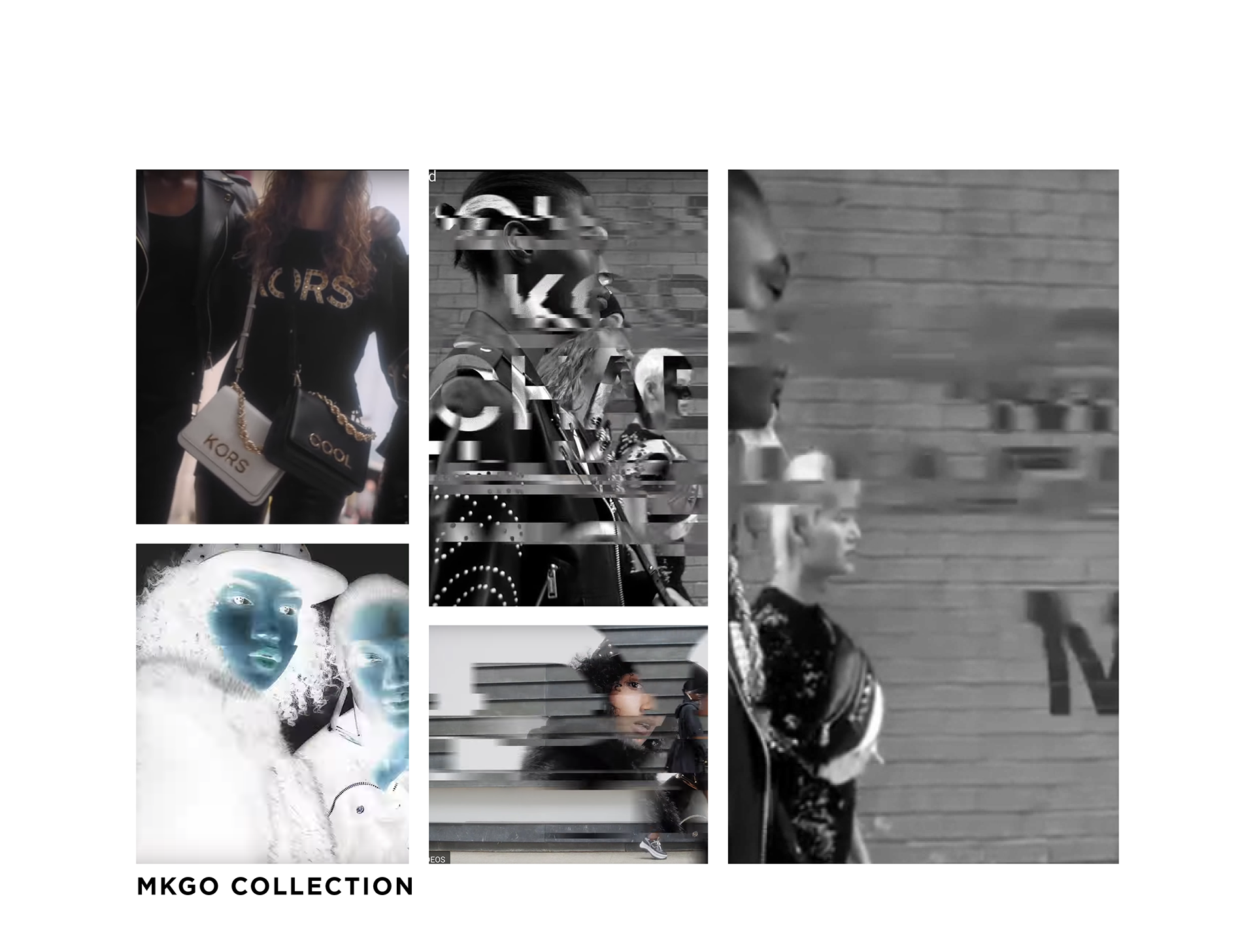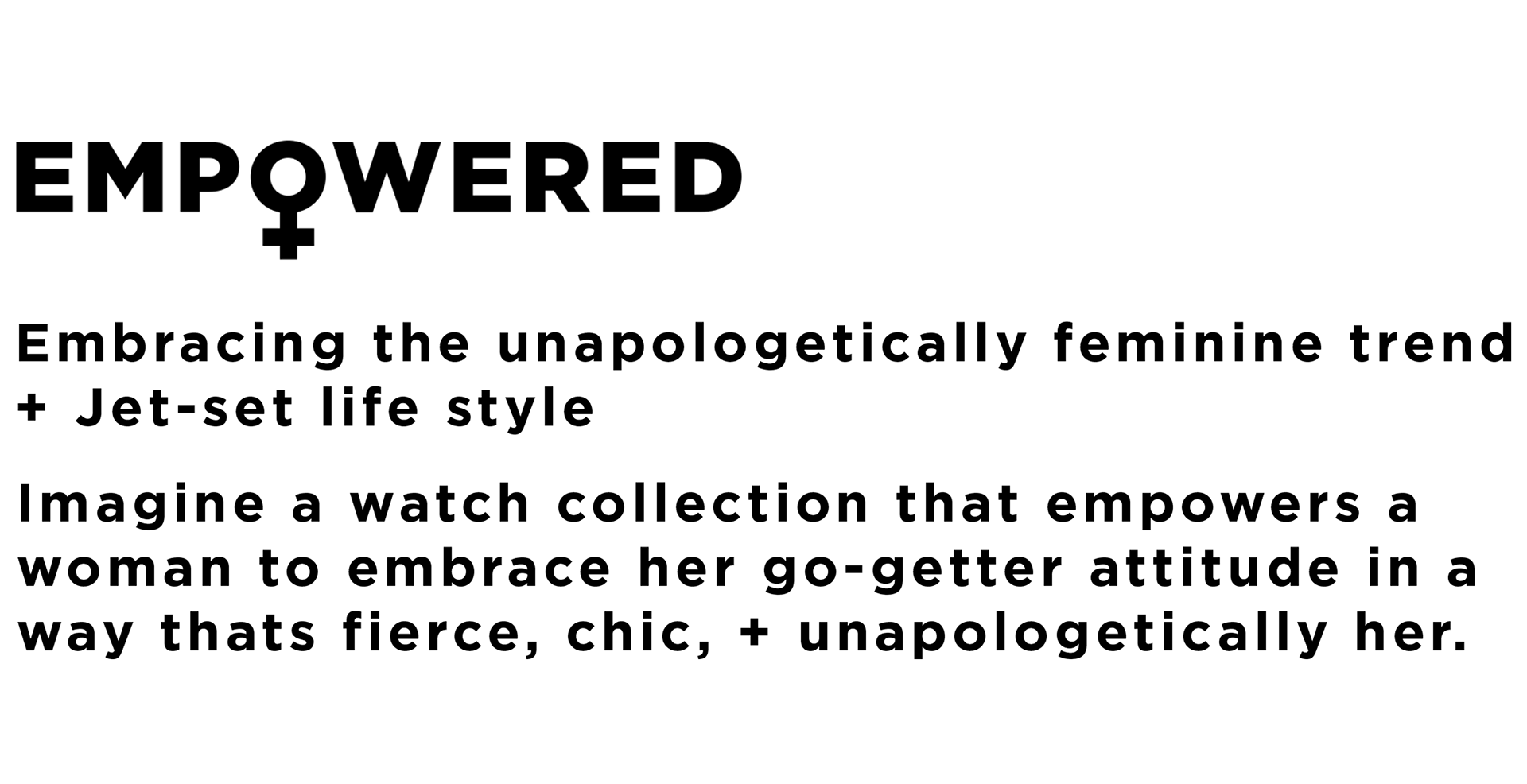 BRANDING
Following MK's brand Guidelines, I designed the Empowered logo using MK's Gotham typeface.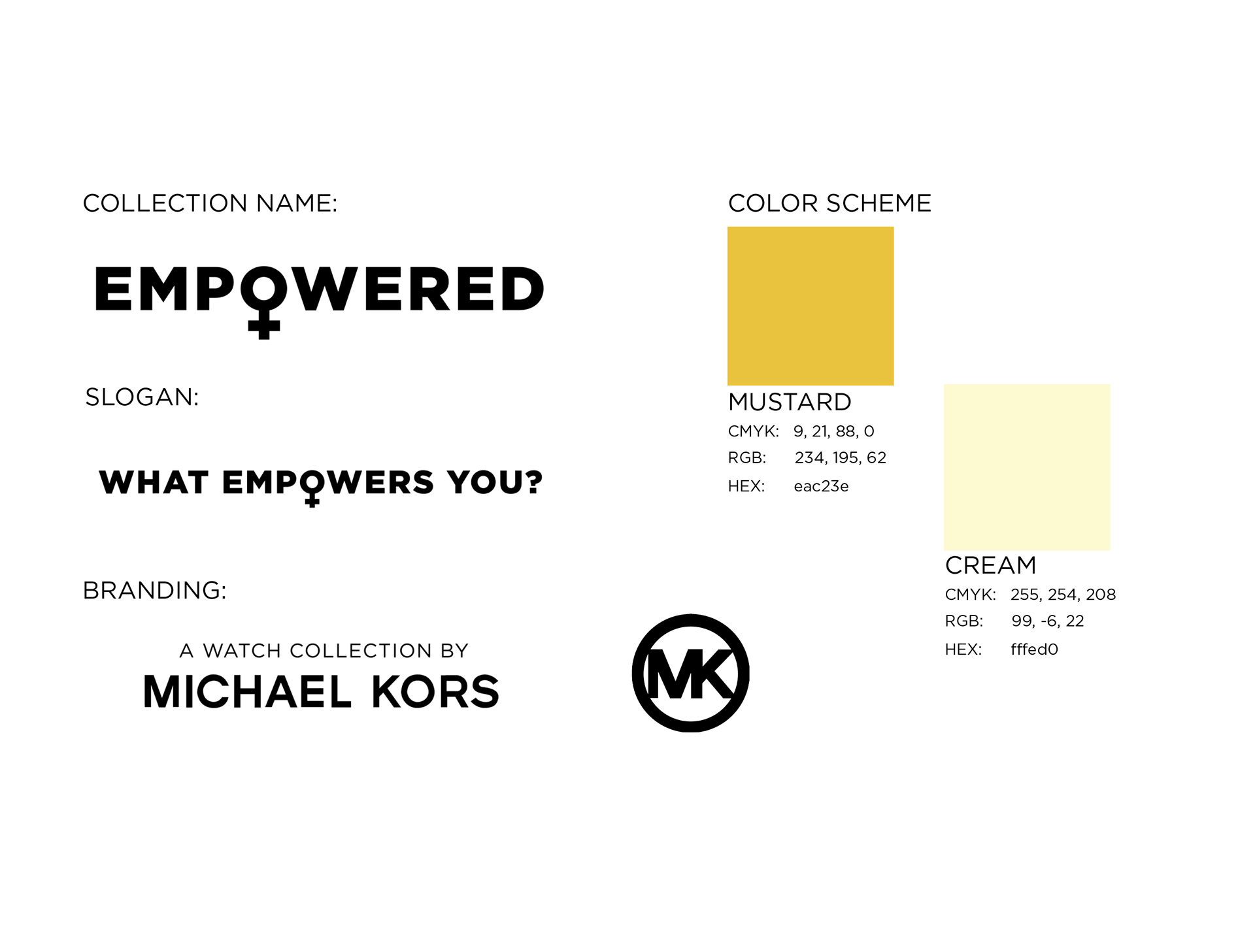 STREET + SOCIAL MEDIA ADs
In a time where ads are literally everywhere sticking out could be challenging. I believe the best way to stand out, and capture an audience is to use motion. MK will be embracing the digital age through various screens from on the phone, tv, and the streets.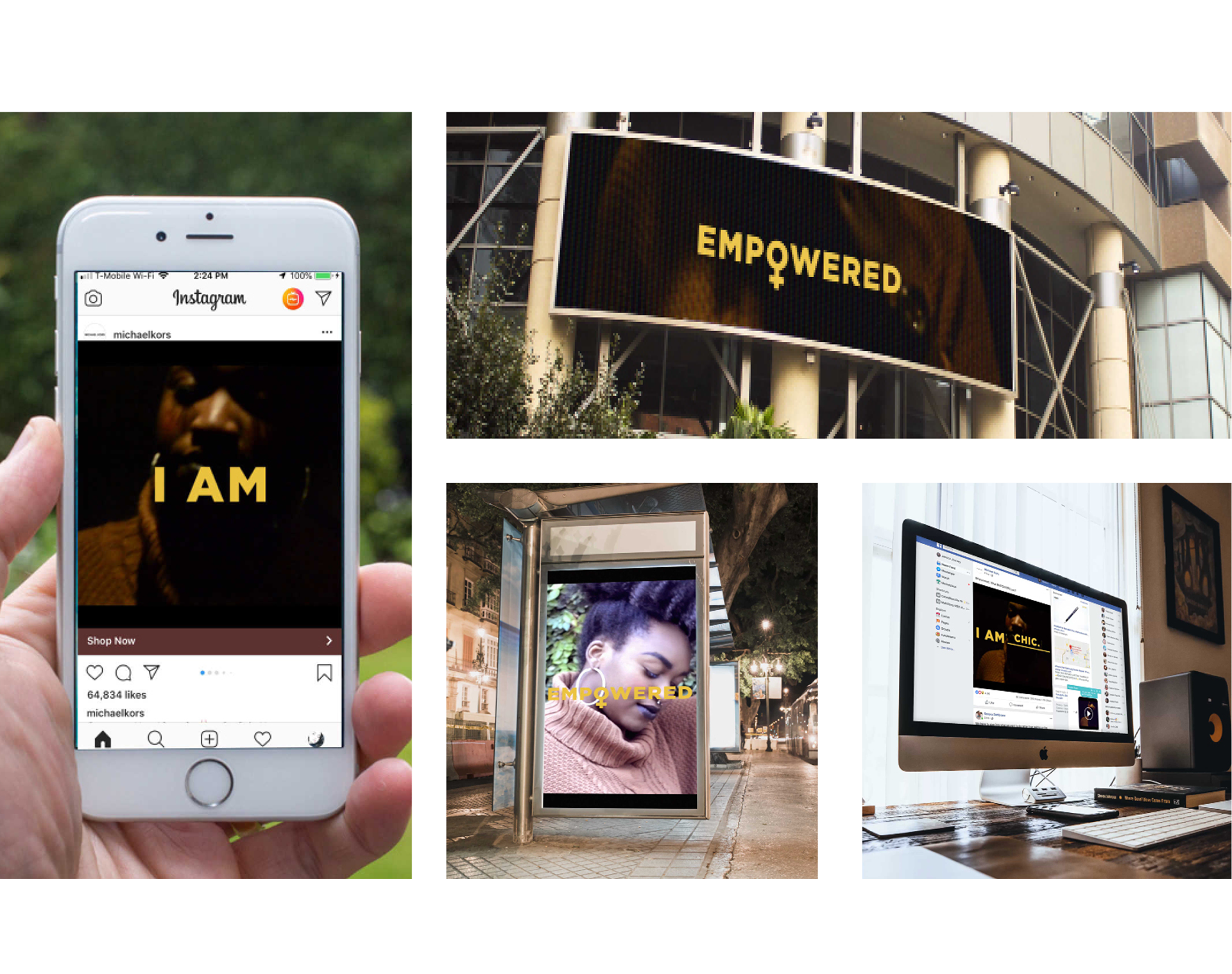 While using our black screens to promote the brands of tomorrow is essential, its also the bare-minimum. We're constantly bombarded with Ads and brands trying to get us to like them on facebook, or "swipe up" to buy their products and quite honestly, its annoying. 
Millennials want to have experiences, and connections beyond their black screens, and what better way to make MK brand a reality than with a pop-up shop, but not just any pop-ip shop! A non-flyable, gutted out jet plane in the middle of NYC's, Times Square.
If you think this is crazy, good. If you think this is risky, even better. If you think this is impossible, well then you've never heard of Plane in the City and how it has people RAVING for more.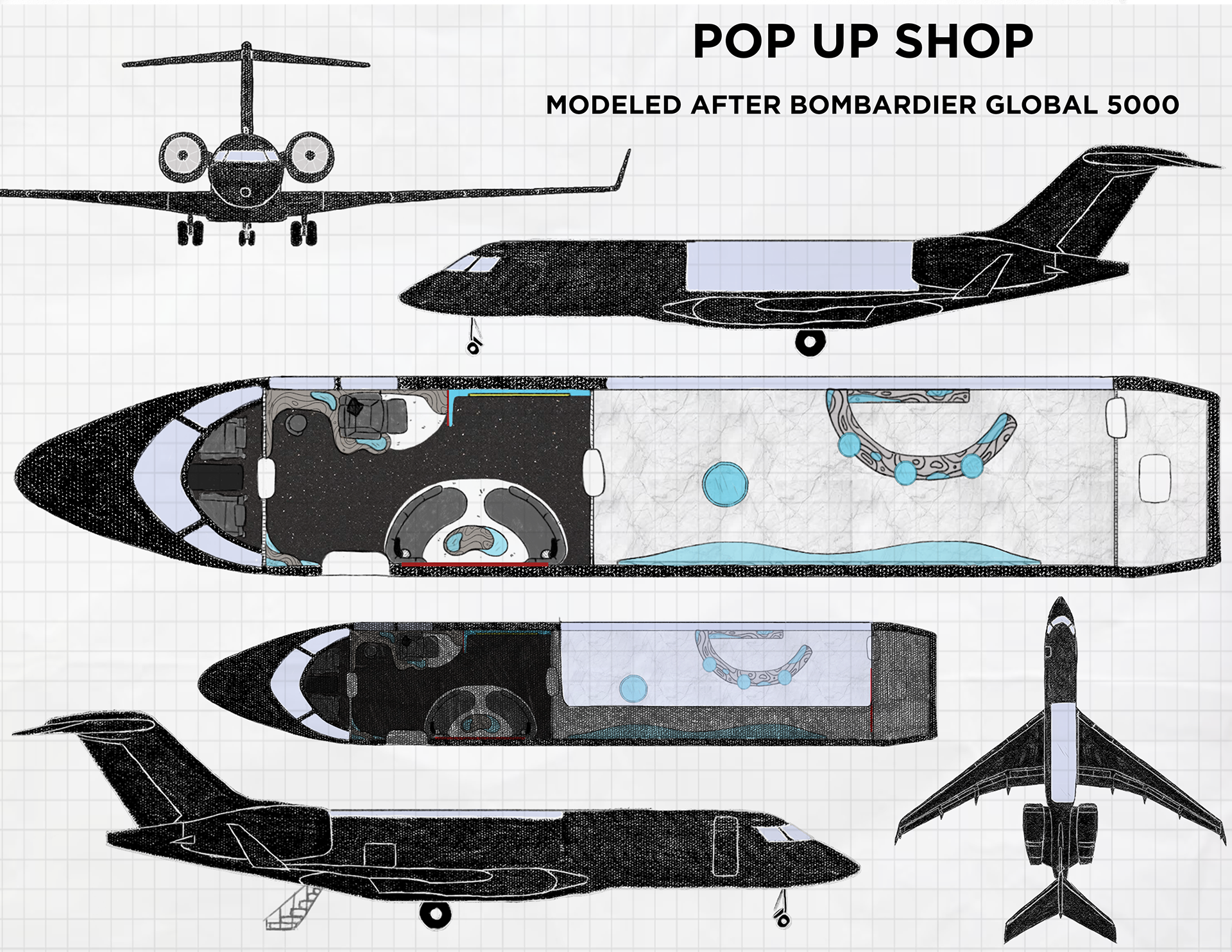 Now just having a plane in the city alone is a perfect way to showcase a 'instagram-able moment", it's a snapchat worthy post that the consumer will be sharing, saving, and reposting for years to come. 
The entrance of the plane will be embracing the interior design style of the jet-set woman; no surprise here but its a perfect place to showcase products in a real-world setting. With couches to lounge on, an inspirational mirror for the perfect selfies, and a cock-pit fully accessible and totally instagram worthy. Its the perfect set-up for instagram-able moments that will get consumers of all ages to stop + stay awhile.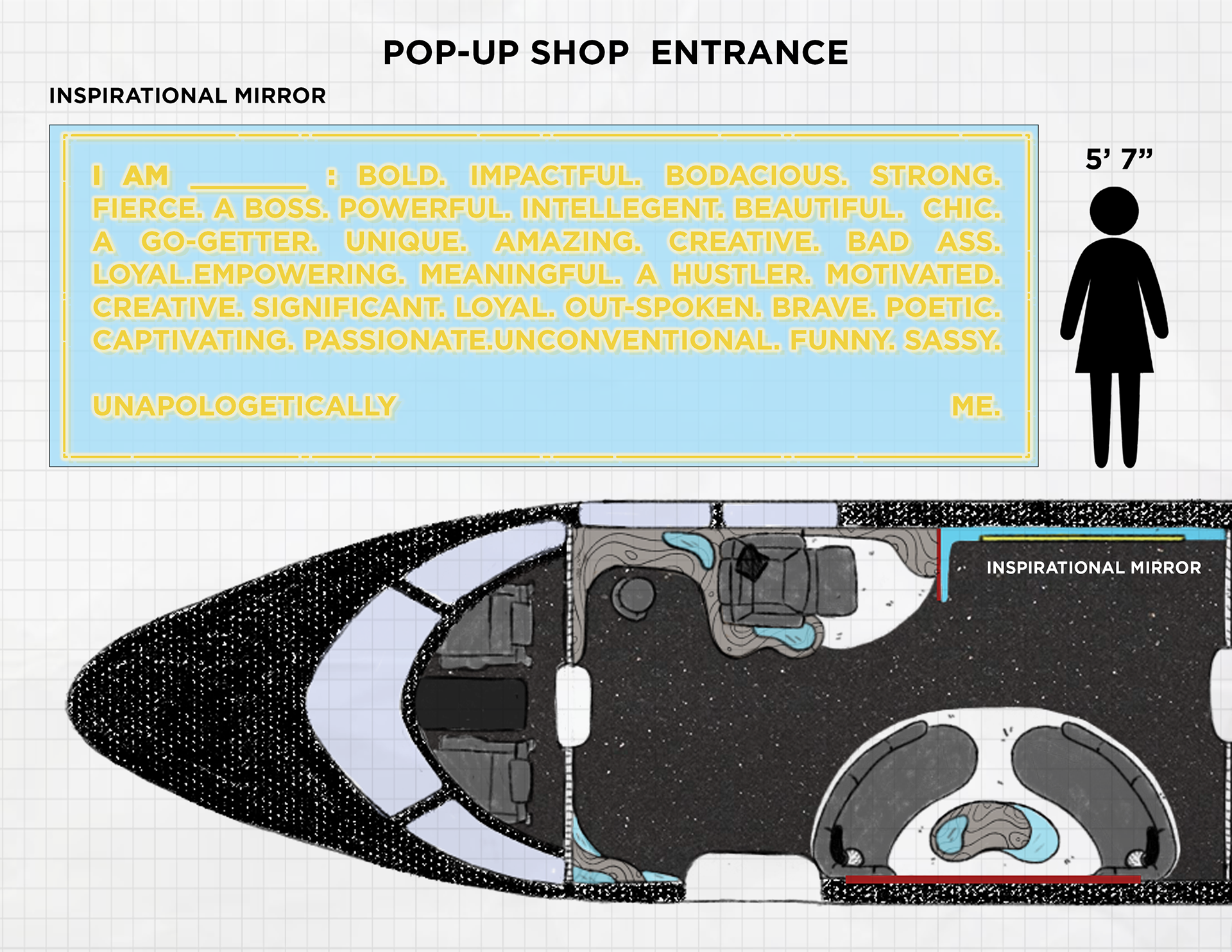 As the consumer makes their way through this exclusive experience, they will soon enter the second half of the plane- the store, but the share-able moments just keep getting better. From a watch display showcasing the watches on Empowered fists, a watch purchase case, a link station to guarantee the PERFECT fit, to introducing augment reality for the consumer to try on the watch. 
This is the new wave of retail that doesn't have employees jumping down your throat to sell you things, it's only the consumer and the product. This allows them to make a connection with MK's brand and ultimately buy the watch that empowers them.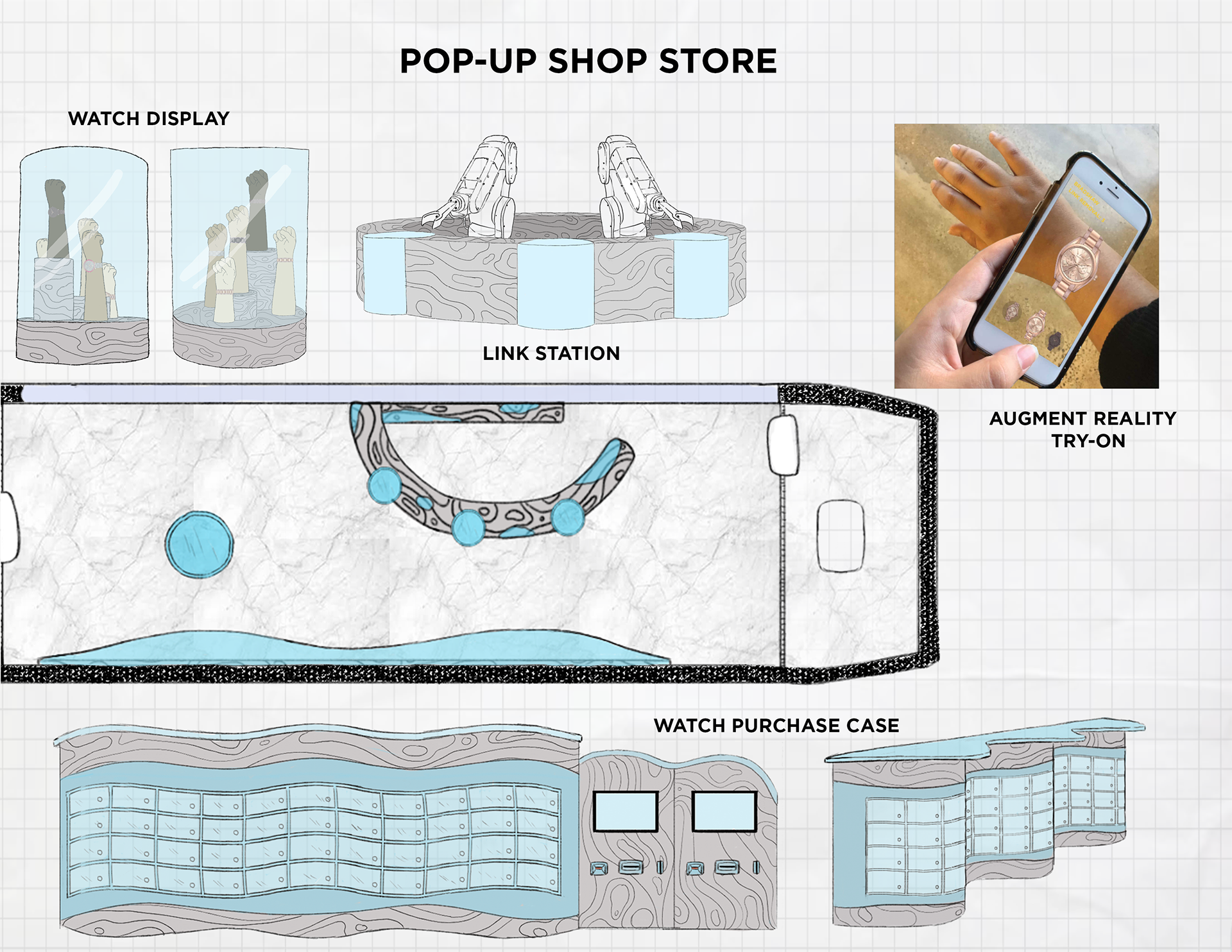 Programs/ Techniques used: 
Adobe's Illustrator, Photoshop, Premiere Pro, Indesign and After Effects, Nikon 3600 DSLR, Editing, Illustration, and Interior Design.